Certificates of authenticity for guitars
The certificate of authenticity is an identity document for the instrument it accompanies, attesting to its origin, detailing the parts it is composed of and, if applicable, whether they are original or not. The document is annotated with a full description, accompanied by detailed photographs of the instrument and bears the expert's stamp.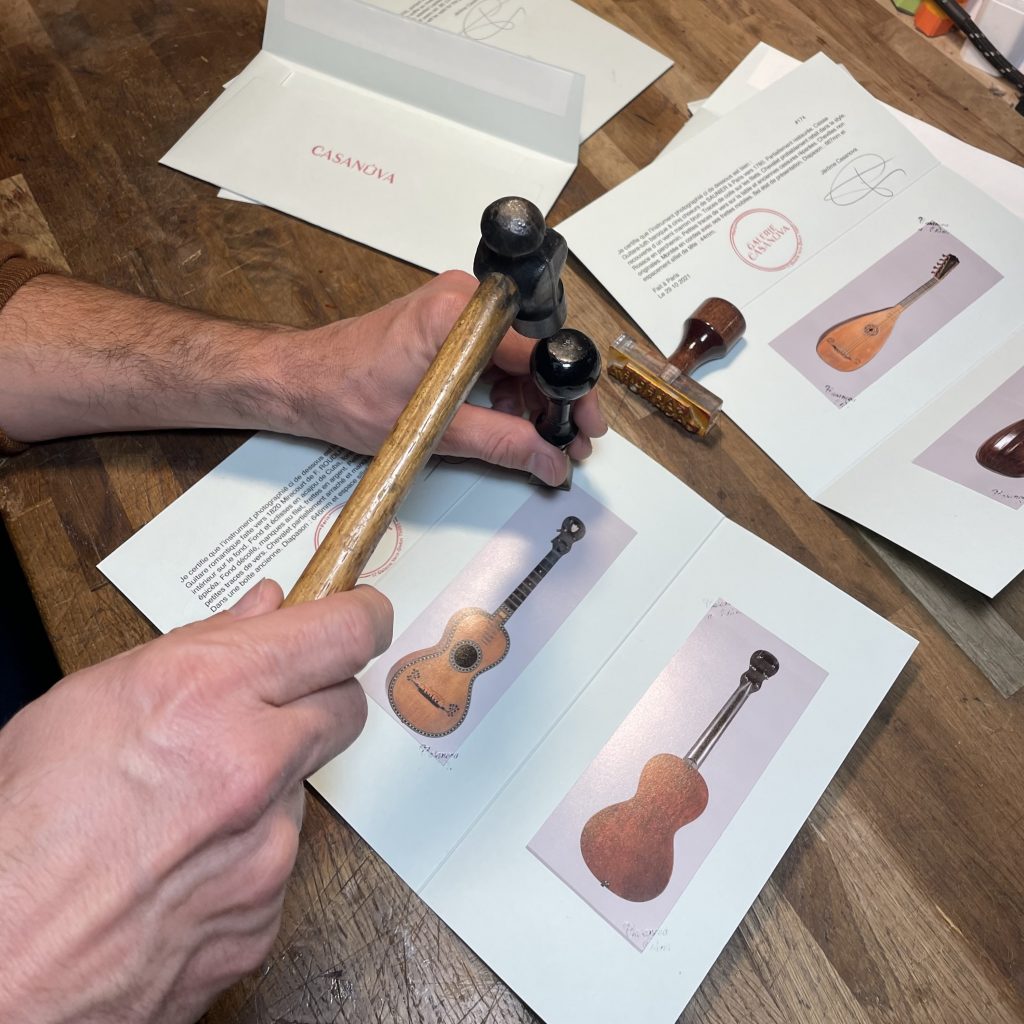 The certificate of authenticity for guitar also brings guarantees in case of resale, since it authenticates and certifies the originality of the instrument, which naturally will greatly enhance its market value. Moreover, its issuance is systematic in the world of quartet instruments – today, no violin or bow could be sold without its certificate of authenticity – and more broadly in the world of art. For any request for certification, a quote will be established for you.
Note that our most high-end guitars are systematically sold along with their certificate of authenticity.
N.B.
Casanova Luthier Expert is insured for any item deposited in its facilities, whatever its value, by HWI France, established at 73 boulevard Haussmann, 75008 PARIS and attached to LLOYD'S (United Kingdom).