A refret is necessary when leveling the frets is no longer possible because they are too worn and no longer have sufficient height to have this operation carried out, or when the neck of your instrument is too deformed and must be rectified. Refretting then becomes necessary to guarantee optimal results.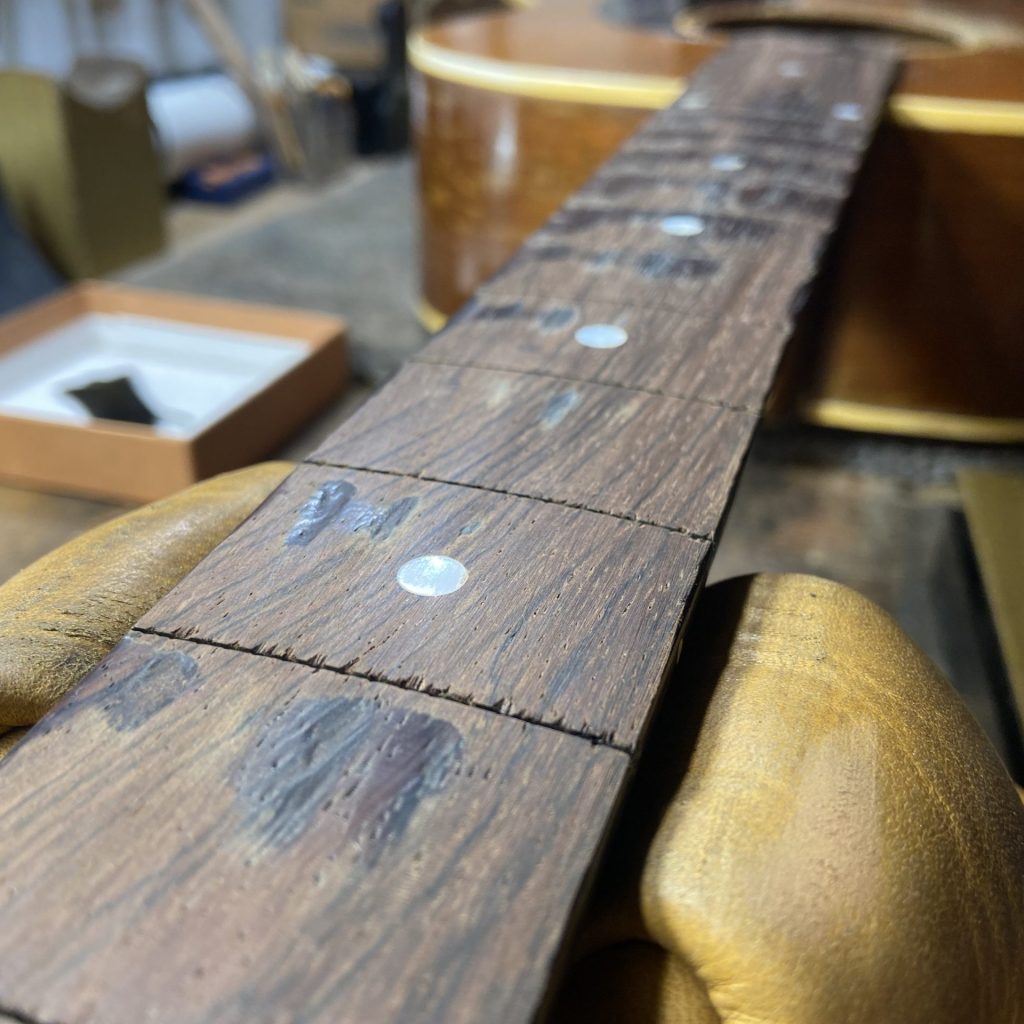 This operation first consists of carefully removing the old frets without damaging the wood of the fingerboard with possible splinters. Then the fingerboard is ground if it has any deformations or simply cleaned before installing the new frets.
If your instrument's fingerboard is bound with binding, the frets are first adjusted to the correct length before being installed. Each fret has lugs on its base which allow it to be held in place over time. It must be completely retracted with moderate force, with a well-controlled movement. On an acoustic instrument, the soundboard must be protected during this work so as not to suffer shocks.
Finally, the edges of the new frets are chamfered and rounded for perfect playing comfort. It is necessary to carry out a planimetry on the new fret plane, which are thus equalized, rounded and polished.
After refretting, it is often necessary to replace the head nut which was adjusted to the height of the worn fret and turns out to be too low for the new frets of a greater height.
A refretting is always followed by a complete adjustment to readjust all the parameters and to guarantee perfect playability.
A beneficial operation for the playability of your instrument
Quality fretwork is characterized by frets that do not bother you when playing with protruding edges.
Each fret is well rounded to guarantee good accuracy; when you press the string on the fret, it rests on a well-defined point on the top and not across the entire width of the fret: a crucial point for perfect intonation.
After a quality refretting job, the fingerboard of your instrument should show neither splinters of wood nor traces of sanding, the frets are well inlaid without moving.
We carry out fretting jobs in our workshops on all types of plucked string instruments. Whether it is standard fretting with modern frets of various sizes, more specific fretting with bar frets, nickel silver, silver,  bone frets or even gut fretting, we have the skills and experience necessary to carry out this delicate but essential operation.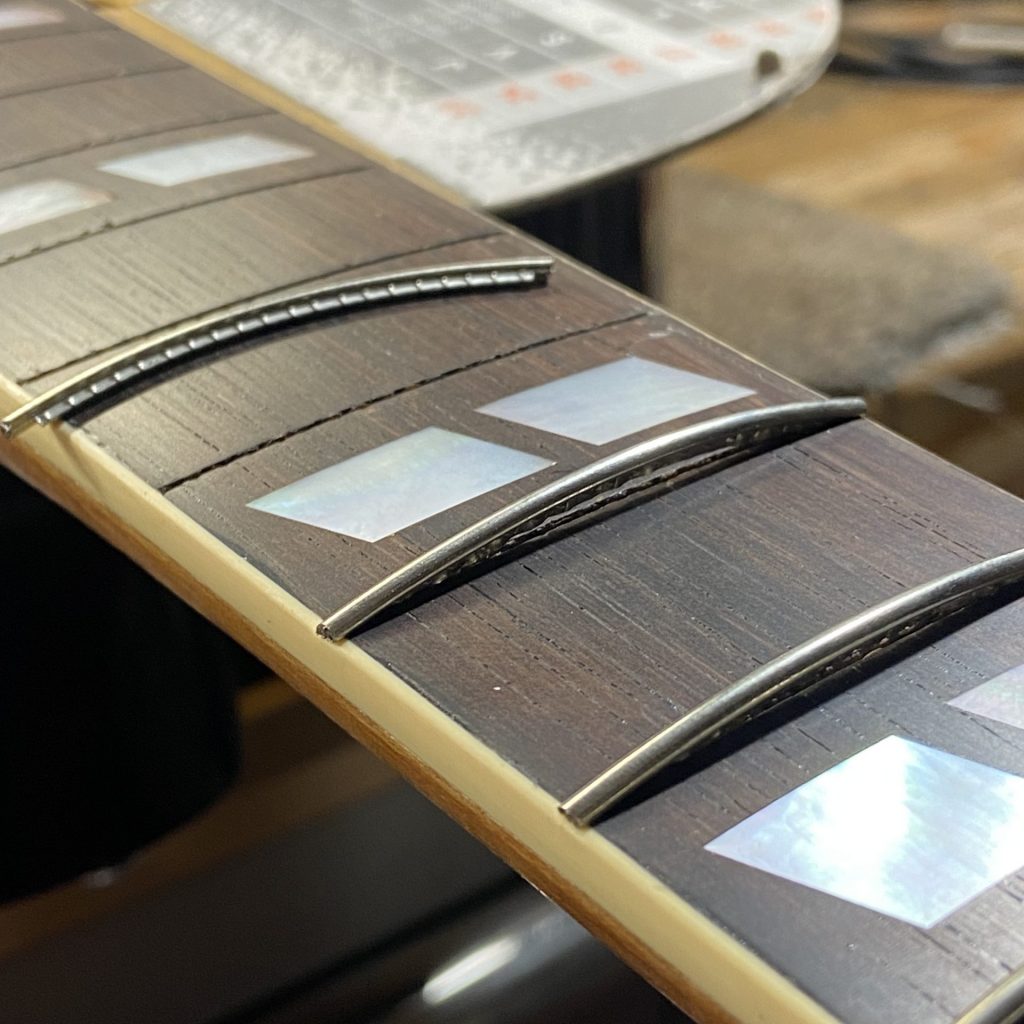 Get in touch via our contact form